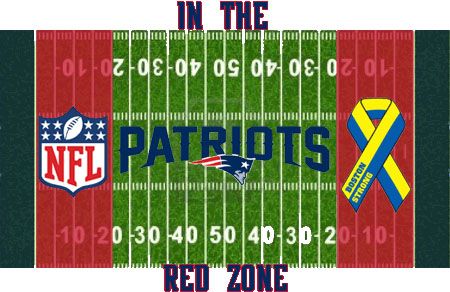 Do you remember this line from last week?
"Someone care to tell me how do you follow up the comeback win at home against Denver? Why you go on the road and pull out another come from behind win against Houston, 34-31 at Reliant Stadium."
So let's say the New England Patriots spot the Cleveland Browns 12 points at half in Foxboro in December. Not good enough? Okay how about 19-3 with 16:25 remaining in the game? We've got no Rob Gronkowski, the defense is a sieve but we have possibly the best kicker in the game, the smartest coach and the greatest quarterback.
Game on. Game over. New England comes out on top 27-26.
What the hell is next??? How many points are they spotting Miami on Sunday???
I've watched a lot of football, college, professional, high school you name it but these games are just bananas. But it's not just the halftime deficits that they overcome it's the whole don't leave you seat until the clock strikes zero mentality.
A few weeks back we had it here in "In The Red Zone" about the close games they've been in. Right now the count is 13 games played and 9 have had a dramatic ending. That has to be a record doesn't it?
This weeks craziness was two touchdowns in :30 seconds highlighted by a pass interference penalty that finally went their way and the nutso onside kick that was touched by of all people a guy named Fozzy.
Fozzy Whittaker tried to field the ball at the 40-yard line for Cleveland but a combination of a bouncing ball and K Stephen Gostkowski being in his face to attempt a recovery, the ball was booted and ended up in the hands of CB Kyle Arrington.
Want more crazy? Sure you do why not? That was the first successful onside kick by New England in the Bill Belichick era. Yes you read that correctly in the 244th game Belichick coached as Patriots head coach the team finally had a successful onside kick.
The last time a Patriots team had a successful onside kick prior to Sunday was January 1, 1995 at Cleveland when a Bill Parcells team pulled it off in an AFC Wild Card game loss at Cleveland against a Belichick coached team.
In case you wondered per Elias Sports Bureau the Patriots tied an NFL record with three consecutive comebacks from double-digit halftime deficits. The other teams that rallied to win from 10 points down in the third or fourth quarter in three straight games were the 1975 Cardinals, 1980 Dolphins, 1986 Colts and 1993 Eagles.
Look out Miami the Patriots are coming and they're giving you a halftime lead for Christmas then like Scrooge they're taking it back and going home.
no comments