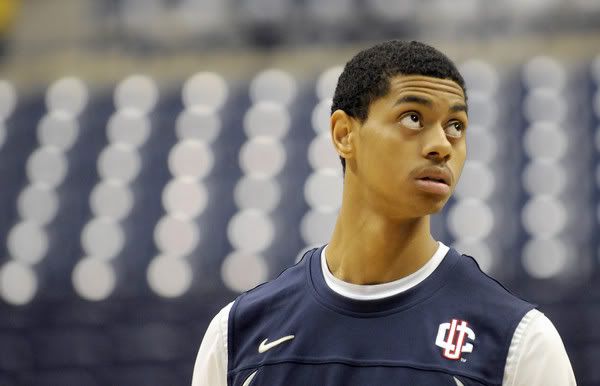 UConn Huskies freshman guard Jeremy Lamb has been playing some really good basketball as of late. And last week was no different as he averaged 22.5 points and 4.5 rebounds a game in UConn's 1-1 week.
And for those efforts, Lamb was rewarded by being named the Big East Rookie of the Week.
In UConn's 76-68 win at Marquette, Lamb was the first player not named Kemba Walker to lead the Huskies in scoring as he had a career-high 24 points. He also had three rebounds and four assists. In the loss to Louisville in double-overtime last Saturday, Lamb had 21 points, six rebounds and three assists.

Lamb and the Huskies are back in action on Wednesday night when they'll host the Syracuse Orange at the XL Center in Hartford, CT. Game time is scheduled for 7 p.m. and the game will be nationally-televised on ESPN.
Photo credit: Cloe Poisson - Hartford Courant (No. 5)