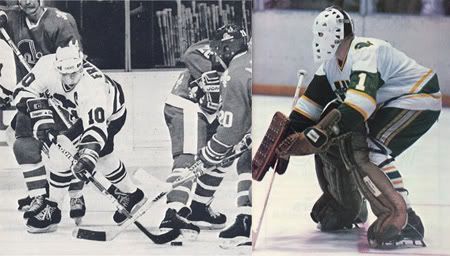 After today's matinee loss to Manchester, 4-3 at the Verizon Center, the Hartford Wolf Pack, soon to be CT Whale, are 4-10-2-2 for 12 points and last place in the Atlantic Division of the AHL.
The team continues to struggle to score goals as they have 37 in 18 games good for 2.05 goals per game while they've given up 49 an average of 2.72 per game.
After playing 11 of their first 17 games at home, the Pack hit the road for five straight games, including today's, four of which are in five days. Friday they're in Springfield, to play the Falcons. Then it's on to Binghamton on Saturday night and they finish off the weekend at Hershey.
The next home game is Saturday, November 27, against the Bridgeport Sound Tigers, and that night the franchise will officially be re-branded the Connecticut Whale. The first 3,000 fans will receive a green Whale T-shirt and faceoff is at 7:00 PM.

Individual tickets for Whale home games are on sale now at the XL Center ticket office and all Ticketmaster locations. Tickets may also be charged by phone at 1-800-745-3000 or online at www.CTwhale.com. Tickets start at $7 each at the XL Center ticket office on game day.
Time to take a look at some former Whalers. And we start with the greatest player in franchise history, Ron Francis. He was a center, who wore #4 and #10 for the team and served as team captain as well. Francis a first round NHL Draft pick in 1981 (4th overall) played in 714 Whalers games scoring 264 goals and notching 557 assists for 821 points in parts of 10 seasons in Hartford. He also played in 33 playoff games with the franchise and added 8 goals and 14 assists. He was traded away on March 4, 1991 to Pittsburgh along with Ulf Samuelsson and Grant Jennings for Zarley Zalapski, John Cullen and Jeff Parker. Other than the day the team left, this was the darkest day in Hartford hockey history. In 1991 and 1992 he won Stanley Cups with Pittsburgh and scored the cup clinching goal in 1992. On November 12, 2007 Ron Francis was inducted into the Hockey Hall of Fame.
Al Smith wore #1 for the New England and Hartford Whalers and helped backstop the team to it's only championship the Inaugural AVCO Cup trophy in the WHA's first season. Smith played 260 games and 12 shutouts and posted a 3.29 GAA. He also appeared in 37 playoff games posting a 3.89 GAA with 1 shutout.He played 5 WHA seasons and 1 NHL season with the Whalers and after his release in 1975 he played two seasons for Buffalo in the NHL. He was re-signed in 1977 and after the 1979-80 season was sold off to the Colorado Rockies (New Jersey Devils). Where he played his final NHL season. Smith played in 4 WHA All-Star games, stopped 5 out of 6 penalty shots for the club in the WHA and the first one against the team in the NHL. He registered the teams' first NHL shutout and on August 7, 2002, Al Smith passed away.
Photo credits: WhalersHockey.com