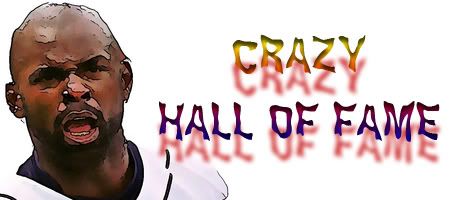 SOX & Dawgs established Carl Everett's Crazy Hall of Fame in 2007 and its members are, like any Hall of Fame, in rarified air. Only this air lacks a lot of common sense and is full of batshit crazy. In fact that along with the incident happening on or in relation to the field of play is the only way to get into this Hall. We don't induct folks based on off the field incidents like spousal abuse, DUI, dog fighting, etc.
In the five years since the Hall was established it has 14 Charter Members and now 50 Regular Members.
To see the Carl Everett's Crazy Hall of Fame Class of 2013, please click on the continue reading button below if you're on the home page.
no comments