What's Wrong With This Picture?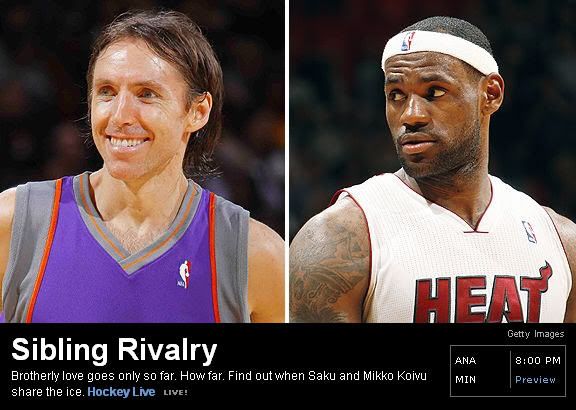 (click on image for full size)
I haven't done anything like this in a while mainly because I haven't noticed it. But can someone tell me when Steve Nash and LeBron James turned into hockey players Saku and Mikko Koivu???
I caught this earlier on ESPN.com. It's since been fixed.