Paw Prints - The Daily UConn Roundup - 1/21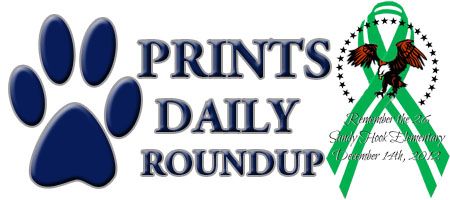 Paw Prints is our daily look at the happenings for the UConn Huskies football, men's basketball and women's basketball teams as well as the other sports the student-athletes engage in. We will do our best to bring you the links from all of the media that covers the Huskies on a daily basis. As always, links can be found by clicking on the read more button below if you're on the home page.
Thank you for stopping by and making SOX & Dawgs your home for UConn Huskies news.
It's game day for the UConn Huskies women's basketball team as they'll host the last undefeated women's basketball team in the Duke Blue Devils at Gampel Pavilion. Tip is scheduled for 7 p.m. and the game will be broadcast nationally on ESPN2. You can also watch the game online at WatchESPN. You can also listen on the IMG/UConn Radio Network.
To open the links up in a new tab or window, use Control+click
UConn Women's Basketball links
UConn seeks more of same against Duke [carl adamec - snyuconn.com]
Turning back the clock to UConn-Duke 2003 [carl adamec - snyuconn.com]
Offer From Hillsman An Eye-Opener For Stewart [rich elliott - ct post]
Largest Home Crowd Of The Season Turned Out Saturday [rich elliott - ct post]
Hartley, Stokes probable for Duke game [jim fuller - new haven register]
UConn to be tested by Duke's dynamic duo [jim fuller - new haven register]
No. 3 Huskies Take On No. 4 Duke on ESPN2 Monday at 7 p.m. [uconnhuskies.com]
Another game, another big name for UConn women [ct post]
Unbeaten Duke Motivated By Last Time It Was In Storrs [hartford courant]
Unbeaten Duke will look to reverse recent history against Huskies [new haven register]
Huskies hope that nobody's perfect [the day]
UConn Men's Basketball links
The Word on Kentan Facey, Terrence Samuel, from Kevin Ollie [dom amore - hartford courant]
UConn Preparing for Potential Life Without Boat and Bazz Next Season [david borges - new haven register]
The day after [john silver - sny.com]
UConn Recruit Samuel Hits Game-Winner Against Aquille Carr's Team [zagsblog.com]
UConn To Work On Its Defensive Miscues [hartford courant]
Huskies not the same without healthy Napier-Boatright combination [new haven register]
UConn Football links
DC answered a question in his mailbag [desmond conner - hartford courant]
Sio Moore opens some eyes at East-West Shrine Game [new haven register]
Other UConn related links
W. Ice Hockey. Huskies Swept in Hockey East Series by Wildcats [uconnhuskies.com]
W. Rowing. Rowing Completes Winter Training Trip [uconnhuskies.com]
Follow Ian on Twitter @soxanddawgs. And be sure to like us on Facebook as well.