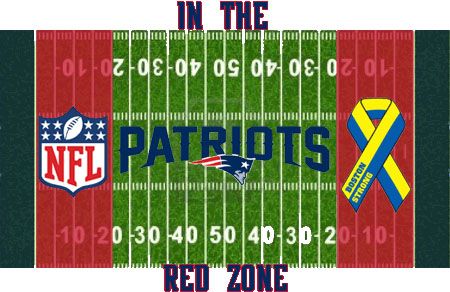 Someone care to tell me how do you follow up the comeback win at home against Denver? Why you go on the road and pull out another come from behind win against Houston, 34-31 at Reliant Stadium.
After the Broncos game there was a photo of a man wearing a Tom Brady #12 jersey but instead of Brady on the name placard it simply said "God". While he may not be God himself, he has been working some miracles. This makes two weeks in a row and 4 times in 12 games he has brought the team back from a fourth quarter deficit or tie and it's the 40th time in his Hall of Fame career.
I try to rarely gush over Brady, preferring to let others do it, but at times I can not help myself. Rarely do you see an athlete with such command and respect of teammates and coaches. That is saved for the truly special guys on the field and Brady is one of those.
I've also stopped, or tried to, using the terms "future Hall of Famer" and "Hall of Fame career" because as a kid those were bandied about by many a broadcaster about many athletes who never even sniffed a Hall of Fame unless they bought a ticket. But in this case I think we can all agree the man is going in and will be forever among the NFL greats.
We say it a lot in New England that the team is never out of a game with Brady around as long as it's close. On Sunday in Houston he delivered again.
Down by 10 at half he rallied the troops and they twice took leads of 21-17 and 28-24 before falling behind in the 4th quarter 31-28.
On the next two drives, the first 9 plays for 40 yards led to the game tying 53-yard field goal by Stephen Gostkowski. Then after forcing a Texans 3 and out, Brady took them 32-yards in 7 plays for yet another Gostkowski 53-yarder with 3:15 to play that proved to be the game winner.
In the second half alone Brady was 18 for 23 for 263 yards and 1 TD to Shane Vereen. In the first half he was 11 for 18 for 108 yards 1 TD to Rob Gronkowski and 1 INT.
In the beginning of the year the defense was the teams strongest component and they bailed the offense out a few times. Now as the weather turns towards playoff football Brady and his receivers are clicking, Gronk and Danny Amendola appear healthy, Julian Edelman has become the little big man and the kids are contributing and now the offense is bailing out an injury riddled defense.
I don't have a crystal ball and I can't tell you where this team will end up but I can say that not only has Bill Belichick's team hit its second half stride but others see it too. Tony Dungy said Sunday night that the Patriots remind him of his Super Bowl winning team in Indianapolis because they are winning the same way.
It's never pretty in Foxboro but they sit 9-3 with 4 games remaining and are currently the #2 seed in the AFC Playoff picture.
It's not a bad place to be.
no comments